---
ISO 9001:2015 - Quality with system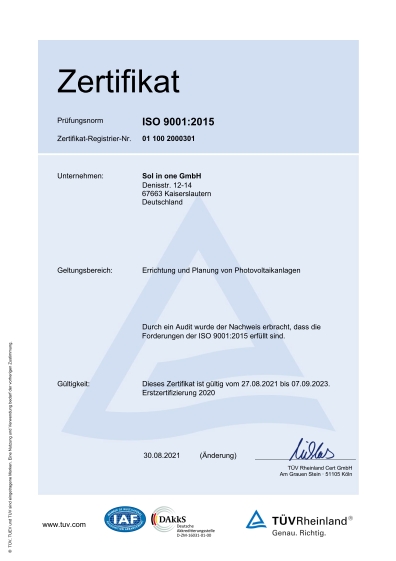 ISO 9001:2015 has been in force since September 2015 and is an internationally recognized quality guideline. Within the framework of our process-oriented quality management we ensure sustainable quality assurance. This includes the voluntary commitment to continuous learning and improvement processes. Our objective is to work more efficiently, cost-effectively and yet with high quality for our customers every day - this is always our goal. The certification of our management system according to ISO 9001 provides objective proof of this.
---
SCC** - Safety Certificate Contractors
This certificate proves competence by certifying the personnel according to the SCC regulations (Safety Certificate Contractors) and ensures that the employees can reliably and safely meet the customer requirements for national and international assignments.
Our company thus meets the basic (occupational) safety, health and environmental protection standards (SGU).